About Ivan Denes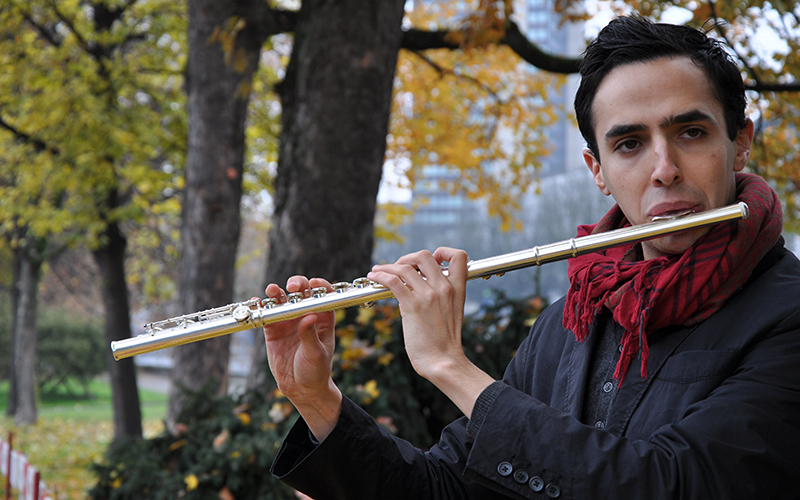 Ivan Denes. Flute player based in Zurich, Switzerland works as a performer and teacher. Son of a Swiss father and a Bolivian mother, he grew up in La Paz, Bolivia. From an early age he studied in the National Conservatory, where in 2009 he obtained the Bachelor in Music. His principal teachers were Hiraku Iida and José Antonio Bravo.
In 2010, Denes moved to Switzerland. He studied with Anna-Katharina Graf. He graduated in 2014 on the MA in Music and Transdisciplinarity with the mentoring of Matthias Ziegler. 2017 he graduated from the Masters in Music pedagogy, Flute with Ildiko Bende as mentor.
As performer he works mainly in chamber music (Ensemble Le Pli, Ensemble Terracota), inter-and transdisciplinary with different artists and as an assistant in orchestras. As a teacher he works independently in Zurich and surroundings, in the Yamaha Music School Zurich and with projects (such as the Flute Convention in Bolivia). He also works as an assistant in the music interpretation research group in the University of the arts Zurich.