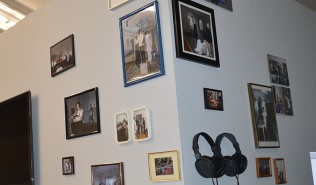 Vom 31. Mai bis zum 12. Juni ist die Diplomausstellung der ZHdK. Täglich, 12-20 Uhr Meine Arbeit mit der Instalation und ...
Im Mai 2013 machte ich eine kleine Arbeit mit neuartigen Lautsprechern, die nur aus einer durchsichtigen Folie bestehen. Auf einem Sockel im ...
Videos made during the time in the Master Transdisciplinarity. I. The Flutist (documentation) II. Präsenz (documentation) III. Musik für ...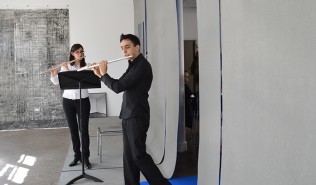 Im Showroom Z+ im Ditinghaus, Zürich habe ich zusammen mit 5 Flötistinnen eine Kammer-Fassung vom Konzert im Museum Bellerive, die ...
[caption id="attachment_397" align="alignnone" width="640"] by Alfred Vorster[/caption] The fifth Walk with The Flutist happened in ...
[column-group] [column] Das erste Querflötenkonvent in Bolivien fand in Juli 2012 in La Paz statt. Das Projekt wurde durch Initiative von ...