Musik für Flötisten-Solo (English)
The 10th of January 2014, Ivan Denes presents his Master project "Musik für Flötisten-Solo" in the Bellerive Museum in Zurich (Höschgasse 3, 8008 Zürich).
"Musik für Flötisten-Solo" is his final project for the MA in transdisciplinarity at the University of Arts in Zurich. The concert begins normally, but with the time it changes into an exposition of musicians and their interpretations, in which the public can move.
The theme of the project is the musician (the performer), his/her work, roll in society and used media. His roll can be understood in many different ways: as an artist, as a translator or maybe as functional, replaceable, ornamental or unique.
"Musik für Flötisten-Solo" will be presented in dialogue with the exposition "Im Reich der Falten", which is to be seen until the 12th of January 2014.  The concert begins at 19:30 and after it, the public is invited to a reception.
Artists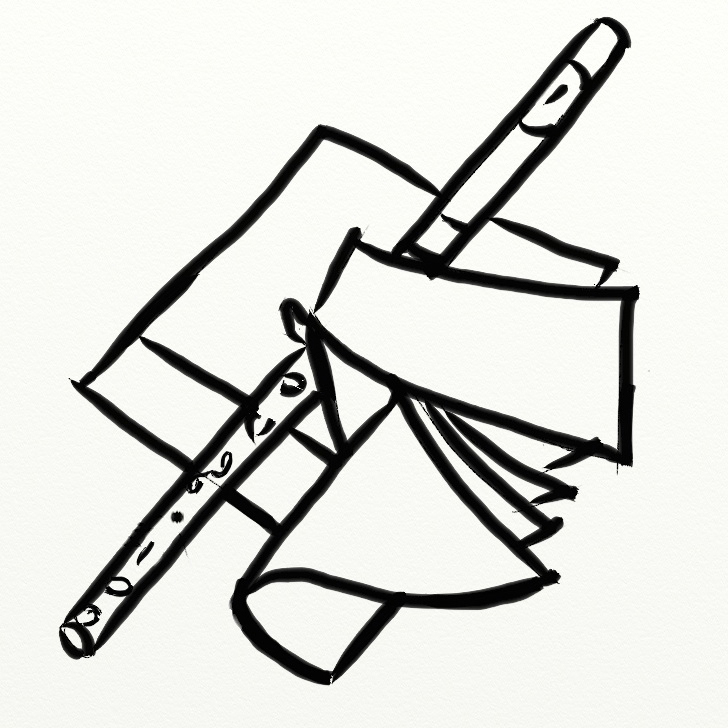 Musicians: Ivan Denes, Ildiko Bende, Prof. Matthias Ziegler, Carla Claros, Zsuzsa Csige, Annika Fisch, Jolanda Poredos, Marina Tantanozi, Agnes Vaas. Martin Zimmermann.
Cooperations: Daniel Bisig (Sound Technology), Fransziska Feucht (Tonmeisterin), Irina Müller (Dramaturgie), Maya Prachoinig (bildende Kunst) u.A.
Mentors: Anna-Katharina Graf, Matthias Ziegler, Patrick Müller u.A.