Forth walk with The Flutist
The forth walk with the Flutist was with Damaris Wyss (http://www.damariswyss.ch/) and Daniel Rüegg. She is a yoga teacher and therapist, he is a designer.
This walk was really fun, I had to play a lot and in very different places. The reactions of people and how the sound resonated in every space was very interessting.
Here some pictures.
"The feeling of being a tourist in oneself's city"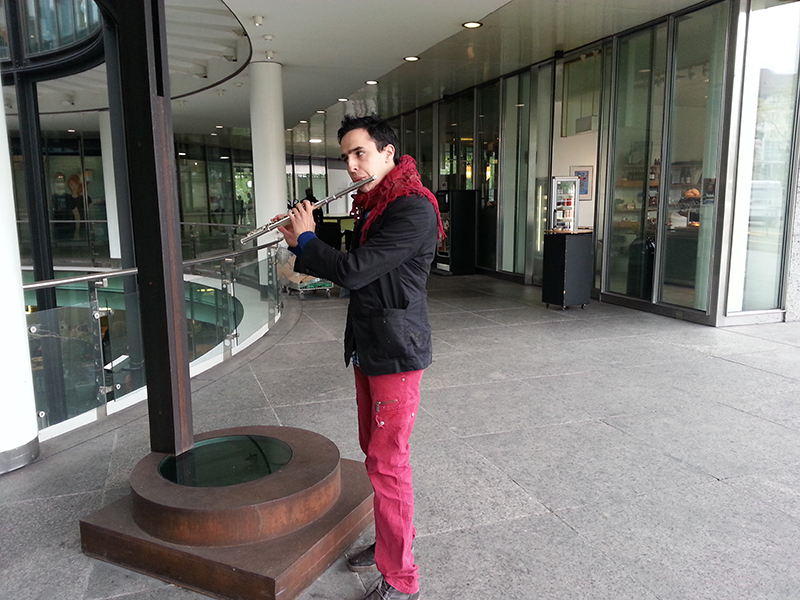 "Walking the ways one never walks in the city"