Mit den grossartigen Musikern Roberto Francomano (Gitarre) und Roland Senft (Bandoneon) präsentieren wir ein Repertoire von Tangos und ...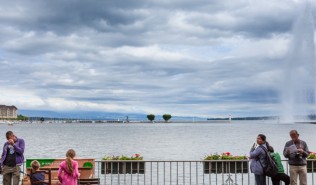 [caption id="attachment_765" align="alignnone" width="600"] Promotional material Fete de la musique[/caption] We have a concert in Geneva with the ...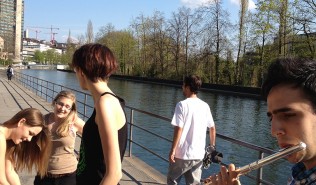 [caption id="attachment_397" align="alignnone" width="640"] by Alfred Vorster[/caption] The fifth Walk with The Flutist happened in ...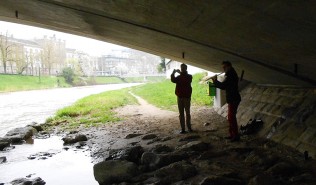 The forth walk with the Flutist was with Damaris Wyss (http://www.damariswyss.ch/) and Daniel Rüegg. She is a yoga teacher and therapist, he is a ...
Ivan Denes und Karoline Larsen  Around Zürich, a little tale Karoline Larsen, Ivan Denes and Alfred Vorster in: Following the ...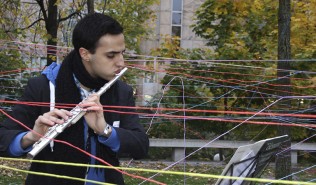 [caption id="attachment_145" align="alignright" width="299"] Photo by Mirjam Wirz[/caption] The Flutist is an individual project that consists in ...