About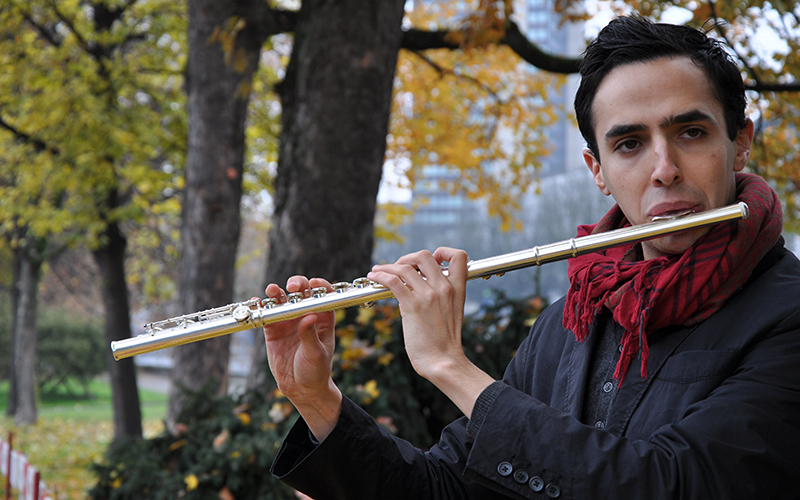 Ivan Denes ist Flötist, lebt in Zürich (Schweiz) und arbeitet als Interpret und Lehrer. Sein Repertoire ist in der klassischen Musik zentriert, aber es beinhaltet auch Neue Musik, lateinamerikanische, moderne und traditionelle Musik. Er interessiert sich für neue Aufführungsformate und neue Unterrichtsformen.
Ivan Denes is a flautist based in Zurich, Switzerland where he works as a performer and teacher. His repertoire is centred in classical music and includes contemporary music and Latin American, traditional and modern music. He's interested in new performance and teaching forms.
Ivan Denes reside en Zurich, Suiza y trabaja como intérprete y profesor de la flauta traversa. Su repertorio se centra en la música clásica, pero abarca también la música contemporánea y la música latinoamericana, moderna y tradicional. Su campo de interés se encuentra en nuevas formas interpretativas y pedagógicas en la música.